Home
Ziva the Divas' litter 
Welcomed to the world @ 7:15 am 01/13/2020 Deposits of 750$ will hold your puppy. Credit and payment plans available.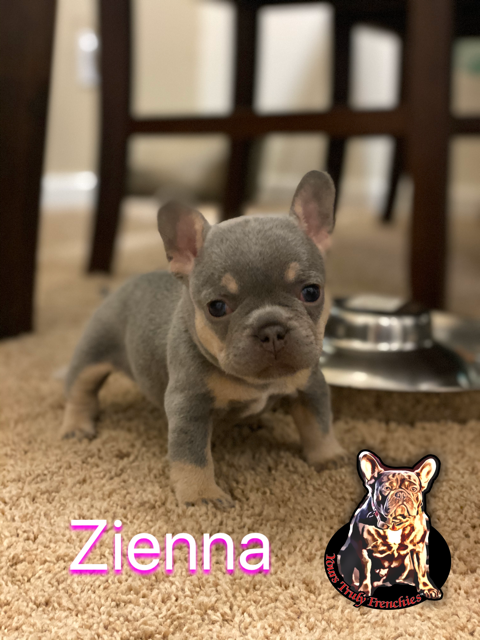 Pictured above is my keeper female, Zienna. I am awaiting DnA test results from Uc Davis to determine her coat color information and a general health test as well.
Next breeding will be in April to Izabella our lilac sable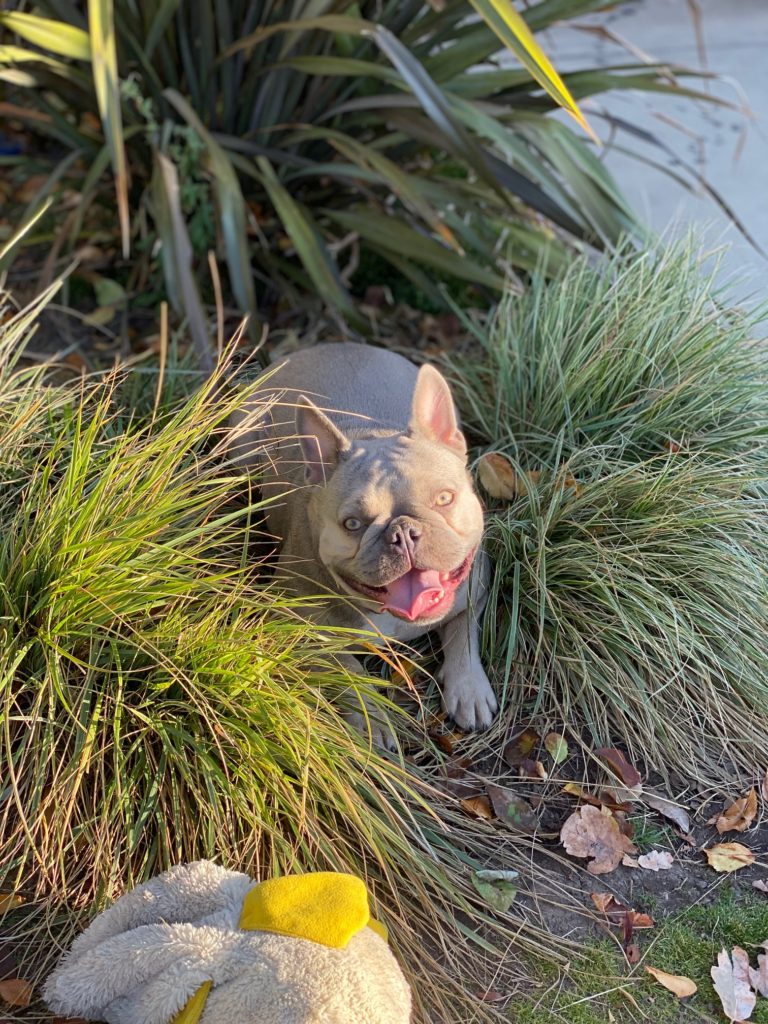 SHOW QUALITY FRENCHIES RAISED IN A HOME ENVIRONMENT
(Ziva) x (Risky Bizness) pups have arrived!!!
              Born January 13, 2020
YTF welcomed 2 little ladies and 2 baby boys into the world on 1/13/2020. The litter consists of 2 lilacs , 1 lilac and tan, and 1 blue. As for now 1 of the pups has already been reserved and I will most likely be keeping the lilac and tan female, Zienna. If you have interest in a puppy please email  yourstrulyfrenchies@gmail.com or call (415)652-3873. Prices will start at $4500 for pet rights and $6000 for full rights. All of our dogs come with a lifetime guarantee of support and care from me. All puppies are ready to go home around 9 weeks of age and will be just about ready for their 2nd set of vaccinations. 
Pictured below is mom and dad.....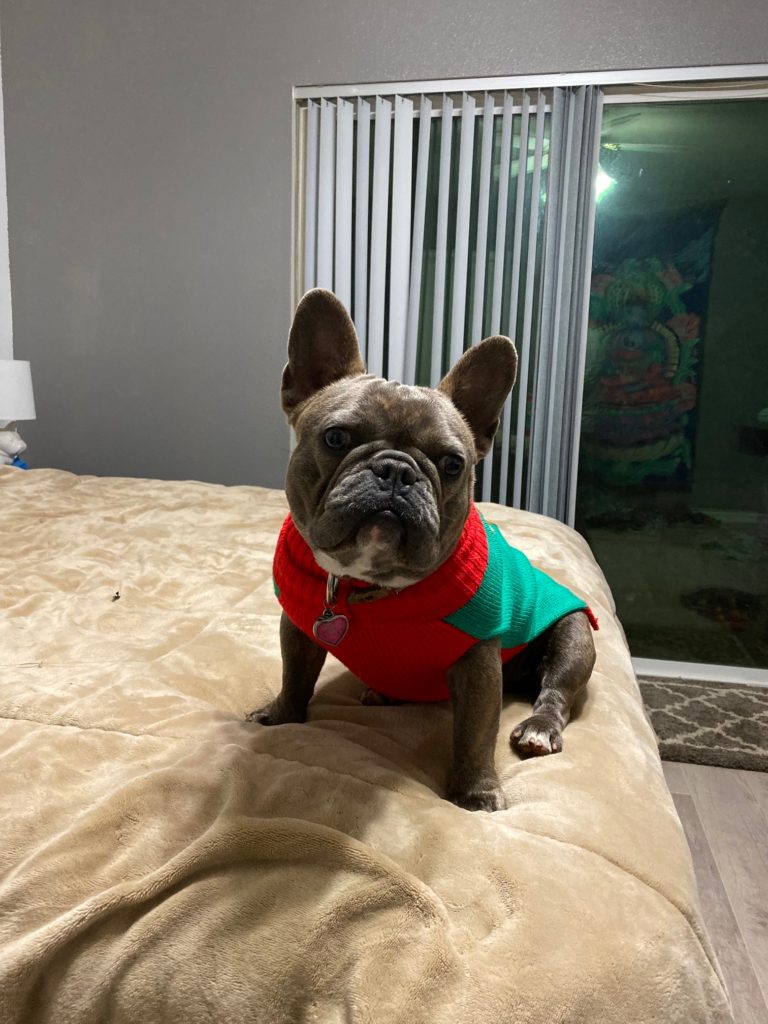 Yours Trulys' Story
Hello there, I'm Danny the owner & operator here at Yours Truly Frenchies. I want to personally welcome you to the page and start off by explaining my  love for Frenchies. I founded YTF in 2016 and plan to do great things in the  future. Our dogs all come from very high quality bloodlines. And our little stud, "Risky Bizness" is a blue and tan son of Mr. President of Sensational Bulldogs. All of our dogs are raised in homes as pets and treated as if they are humans. Our dogs eat a mix of high quality dog kibble (Merrick) and raw duck meat (small batch brand). Feeding your pet a fresh and healthy diet is the first step to a healthy family friend. My dogs are all given allergy exams to test for allergies related to everything including: food, home pathogens and anything your dog may come into contact with outside.
Our Dogs
Here at YTF we have a great variety of Frenchies ranging from all colors to all sizes. I strive to not only improve the breed , but also to impress you as the buyer with outstanding canines across the board. Ziva the diva is our youngest female, she is a blue brindle that carries cream. She is very petite weighing in at only 19.3 lbs. Izabella is co owned by my mother and I; she lives at her house and has a massive yard to play in. Izabella is our only lilac currently, she will be be ready to breed in April so stay tuned....Our beautiful Tri Sable, Jazmyn (Ay/a) is now retired following her 3rd litter she had in 2018 fall. She now gets to spend her days relaxing at the frenchie facilities. Our other beautiful lady is Fantazia (At/a). She is a stunning cream pied that is straight stacked! Fantazia had her 2nd litter in October 2018 with Zeus. Her final breeding will take place in the spring, keep your fingers crossed. Excaliber is my blue pied production off of Risky and Jazmyn. Excaliber is finally of breeding age and will soon be thrown into the ranks.  And last but not least is our stud, Risky Bizness (At/a), or Cruz for short.Risky is my prize and joy stud, a blue and tan that carries chocolate pied and no brindle.
All of our dogs are registered in the AKC and the ABKC !