Home
New Females for 2019....
Ziva the blue brindle (carries cream)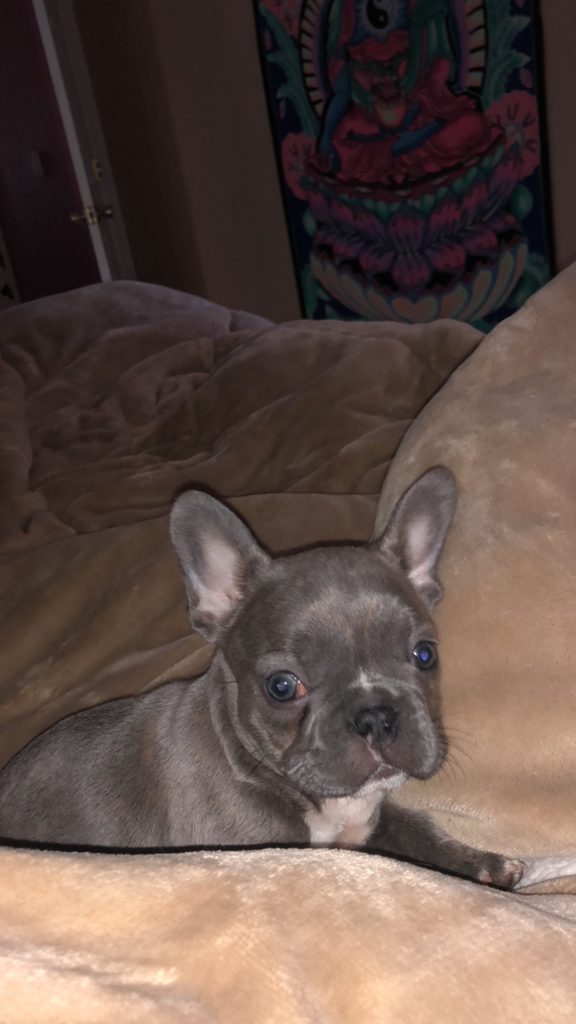 Izabella the lilac sable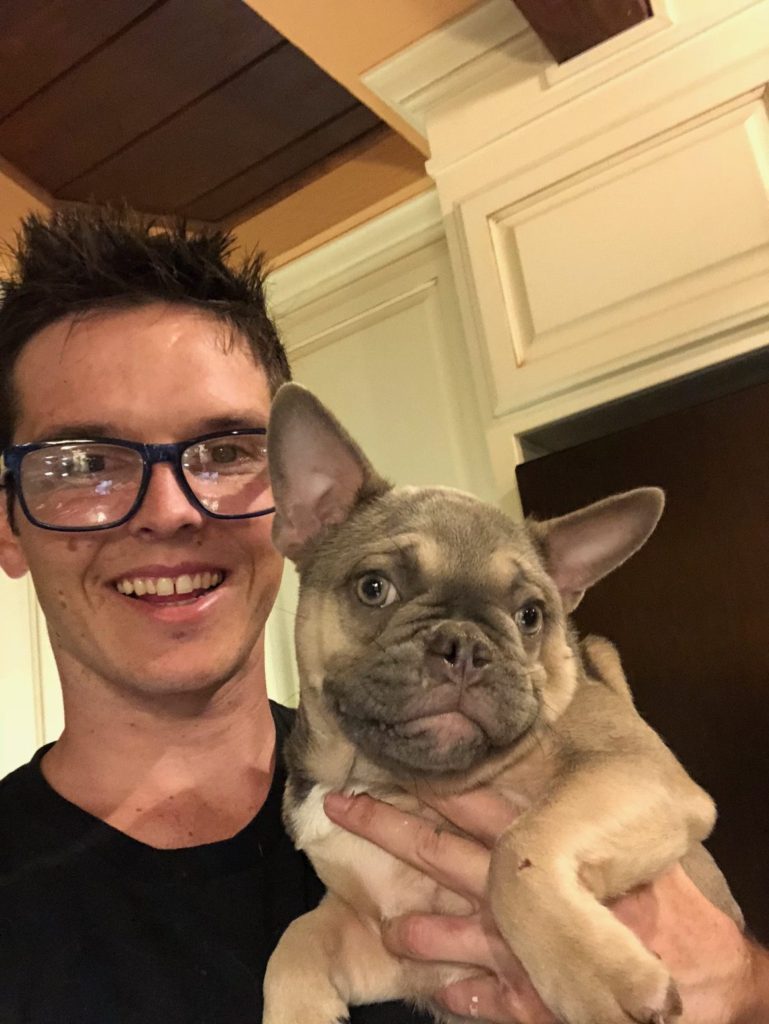 SHOW QUALITY FRENCHIES RAISED IN A HOME ENVIRONMENT
JAZMYN x RISKY BIZNESS pups arrived ... born 10/2/18 Jazmyn gifted us with two beautiful boys, Excalibur the blue pied and Arrow the blue Fawn... Arrow was adopted by a family in Coure d' Alene, Idaho and he is doing fabulous. Excaliber is still awaiting adoption, getting better by the day. I have now reduced his pet rights price to $3500. 
Arrow....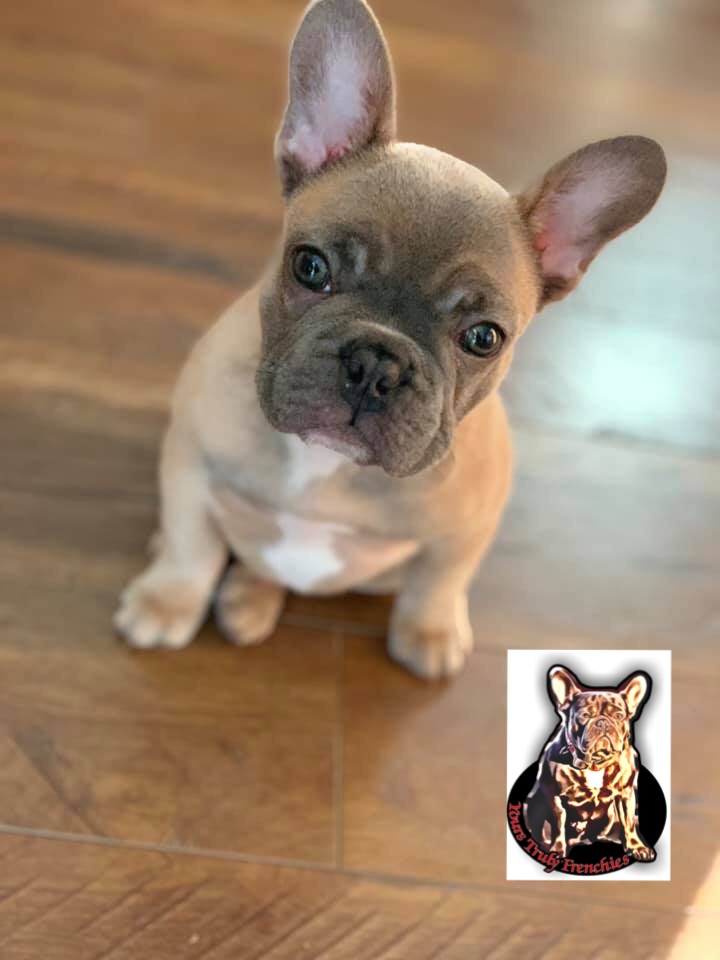 Excaliber...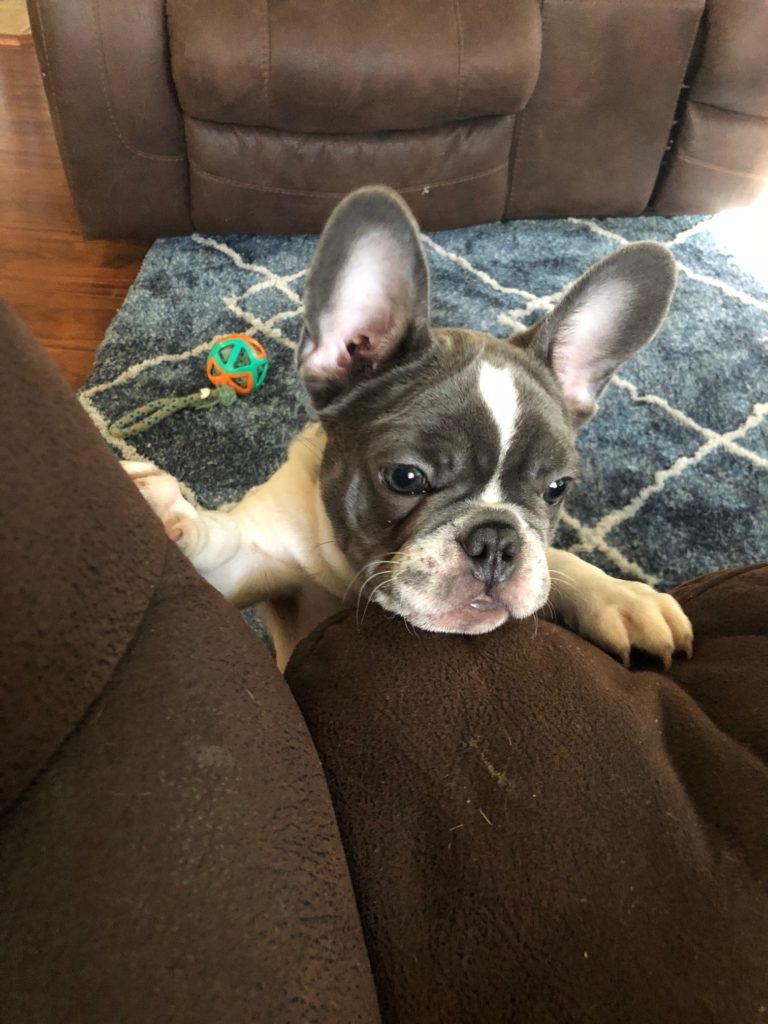 Yours Trulys' Story
Hello there, I'm Danny the owner & operator here at Yours Truly Frenchies. I want to personally welcome you to the page and start off by explaining my  love for Frenchies. I founded YTF in 2016 and plan to do great things in the near future. Our dogs all come from very high quality bloodlines. And our little stud, "Risky Bizness" is a blue and tan son of Mr. President of Sensational Bulldogs. All of our dogs are raised in homes as pets and treated as if they are humans. Our dogs eat a mix of high quality dog kibble (Zigniture Duck) and raw duck meat (small batch brand). Feeding your pet a fresh and healthy diet is the first step to a healthy family friend.
Our Dogs
Our beautiful Tri Sable, Jazmyn (Ay/a) is now retired following her 3rd litter she had in 2018 fall. She now gets to spend her days relaxing at the frenchie facilities. Our other beautiful lady is Fantazia (At/a). She is a stunning cream pied that is straight stacked! Fantazia had her 2nd litter in October 2018 with Zeus. We plan to skip her next heat and then come back in late 2019 with her final breeding. Zeus is my black and tan production off of Soy Sauce and and Jazmyn. Zeus has a huge head with a very muscular build. And last but not least is our stud, Risky Bizness (At/a), or Cruz for short. He is pictured left and is a blue and tan bred by Cali Bred Bullyz.
All of our dogs are registered in the AKC and the ABKC !