October 2, 2018 Jazmyn had her 3rd and final litter !! Here are the two beautiful puppies, both males . (picture is at 3 days old) Excaliber is the blue pied he is $4500 pet price and Arrow is $4500 pet price.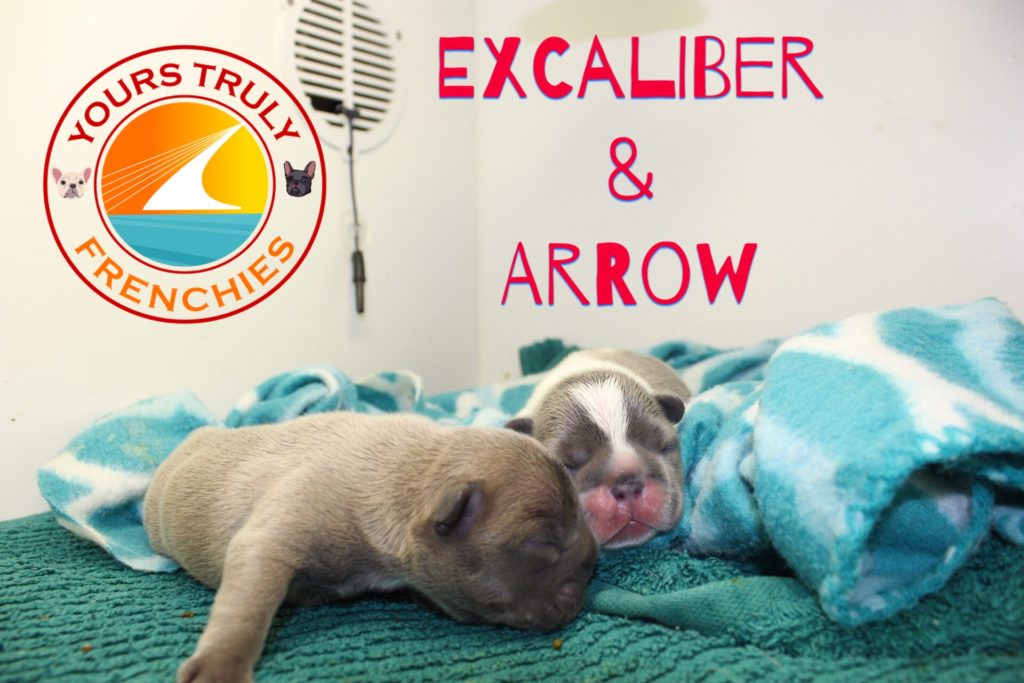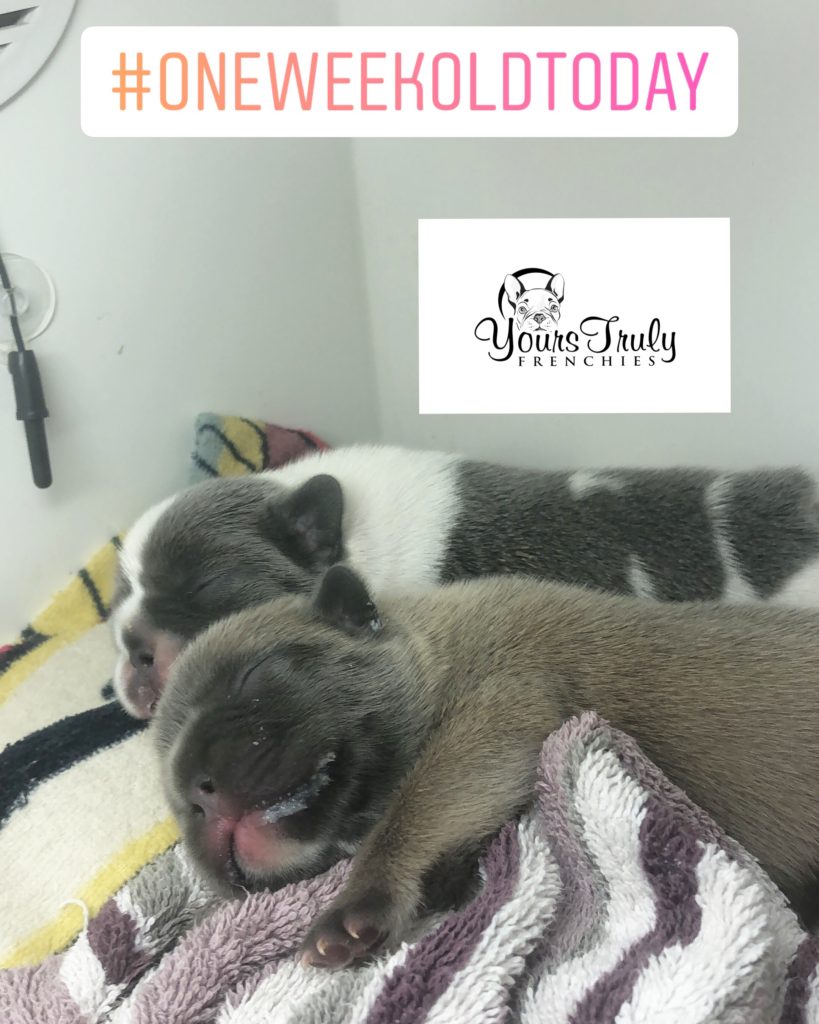 Yours Truly Frenchies Excaliber the Blue Pied
Excaliber is now 15 weeks old (born 10/2/18) he is absolutely stunning and ready to meet his new parents. He is $3500 pet price and $4750 full rights. He is complete with all vaccinations and is dewormed. This little dude is very playful and loves to give ear kisses. I will say he is a terror when it comes to chewing and causing a ruckus. Excaliber enjoys to tear up potty pads to 1000s of pieces.  His mom is Jazmyn and the sire is Risky.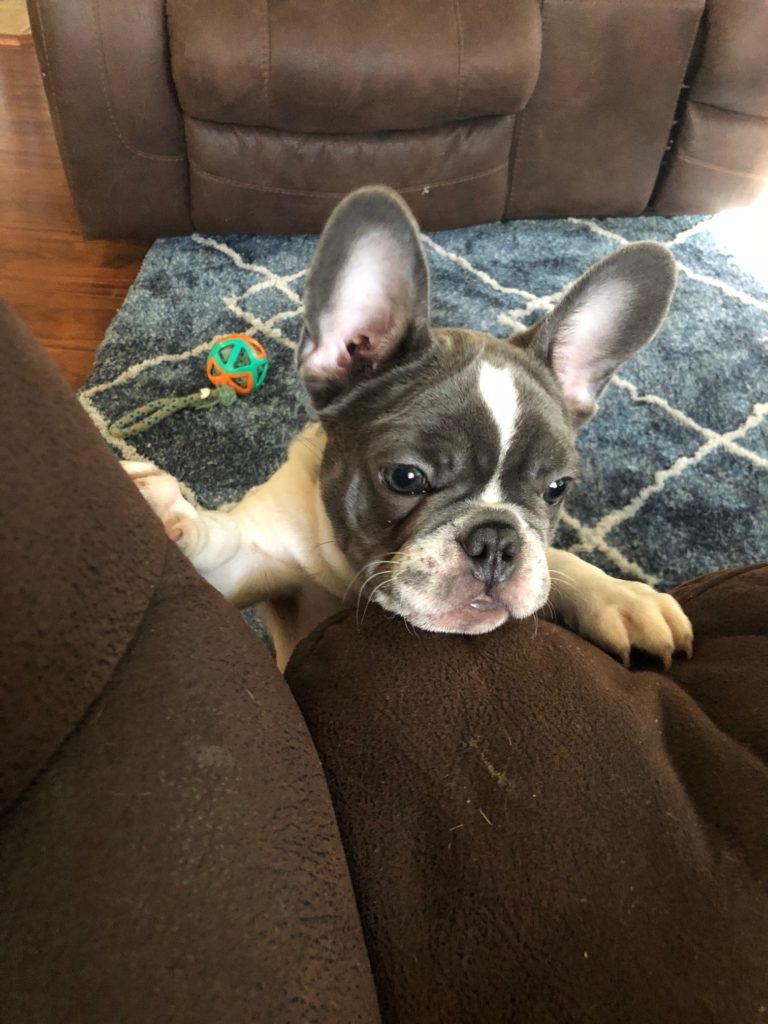 Please send us an email and to get on a waiting list or if you have any questions.